I got saved when I was 5 years old. I started doing theatre when I was 11. I am now almost 40. I've been a Christian who does theatre for most of my life, but it isn't always easy.
Being a professional actor is one of the few fields where you are unemployed as much, if not more, than you are employed. Someone can be on Broadway one minute and unemployed for 2 years the next. You finish a contract and basically reset to zero. It can take it's toll on the ego.
I once heard a sermon about God's promises. How we get a promise from God and expect it to come to fruition immediately. Joseph, for example, was given a promise … and then was thrown in a pit and sold into slavery by his brothers. Probably not what he had in mind when he first heard the promise!
At the end of 2011, I did a production of Guys and Dolls. It felt like the culmination of my life up to that point. During the contract, I heard the voice of God more clearly than I ever had: This is what I created you to do.
Wow! I started to envision what the next year would look like. My career was about to take off. God said so!
Two months later, my dad died.
My life went into a tailspin. I was mad at God for taking my dad, jealous that He had my dad and I didn't. I fell into a crazy spiral of insecurity around my career. So much self-doubt and fear.
A lot of my issues were exposed and needed to be uprooted. I am a perfectionist. I was very image-conscious, wanting people to think I had it all together. But my world was coming apart at the seams.
I came to a point of realizing that God had work to do in me before He could fulfill His promise in me. He gave me the vision … now He needed to mold me into the person who could handle it.
For the last six years, I have been stumbling through a process of unearthing my brokenness and surrendering it to God. Digging deep, asking tough questions, getting counseling. And continuing to show up in my career, even through extreme fear and self-doubt.
I realized that some of the fear was rooted in what other people think of me. What if I'm untalented? What if someone writes a bad review of me, and it's available on the internet for all of eternity? What if …?
Thus began the work of letting go of the facade of having it all together. I am broken. I'm not perfect. No human is. There is such freedom in that. In fact, it is my humanity that makes me accessible and interesting - as a person and as a performer. God created me "just right"; He didn't make a mistake and forget to make me more talented or more perfect.
I realized that some part of me was pursuing a career in theatre because my dad never thought it was a viable option. Some part of me was working so hard to prove him wrong. With him not here, why was I doing this? Was it selfish? Did I actually enjoy it?
Thankfully in all of this, I had God's promise to hold onto: This is what I created you to do.
I struggled with feeling "good enough". If I was performing, I felt validated. As soon as the contract ended, I questioned if I was talented enough to book the next show. It was an extreme roller coaster of emotions. I couldn't believe these emotional extremes were God's plan for me. I knew my worth should be rooted in Him, but how do I find that when I am constantly being "judged" in auditions?
I can't say I have "the answer" to that, but I believe it is a life-long journey of awareness and surrender.
I was recently in callbacks for a national tour. It was down to me and one other girl. During my final preparations for the callback, I found myself feeling negative and anxious. I was able to sit with those feelings and ask: where is this coming from?
I identified that I was worried about disappointing the director, music director, and casting director. I was afraid I wouldn't be as good in my callback as I had been in my previous audition. I was scared they would see through my imperfect human nature, to the broken core of who I am … I would be exposed as a fraud.
Because of the work God has done in me over the past six years, I was able to own these emotions without feeling shame. I could look at them, have compassion for myself, and allow God's truths to wash over me. Even if I didn't do well in the callback, I am still a child of God. I am still a loving and loyal friend. I am still a worthwhile daughter and wife. Even if I didn't book this particular show: This is what God created me to do.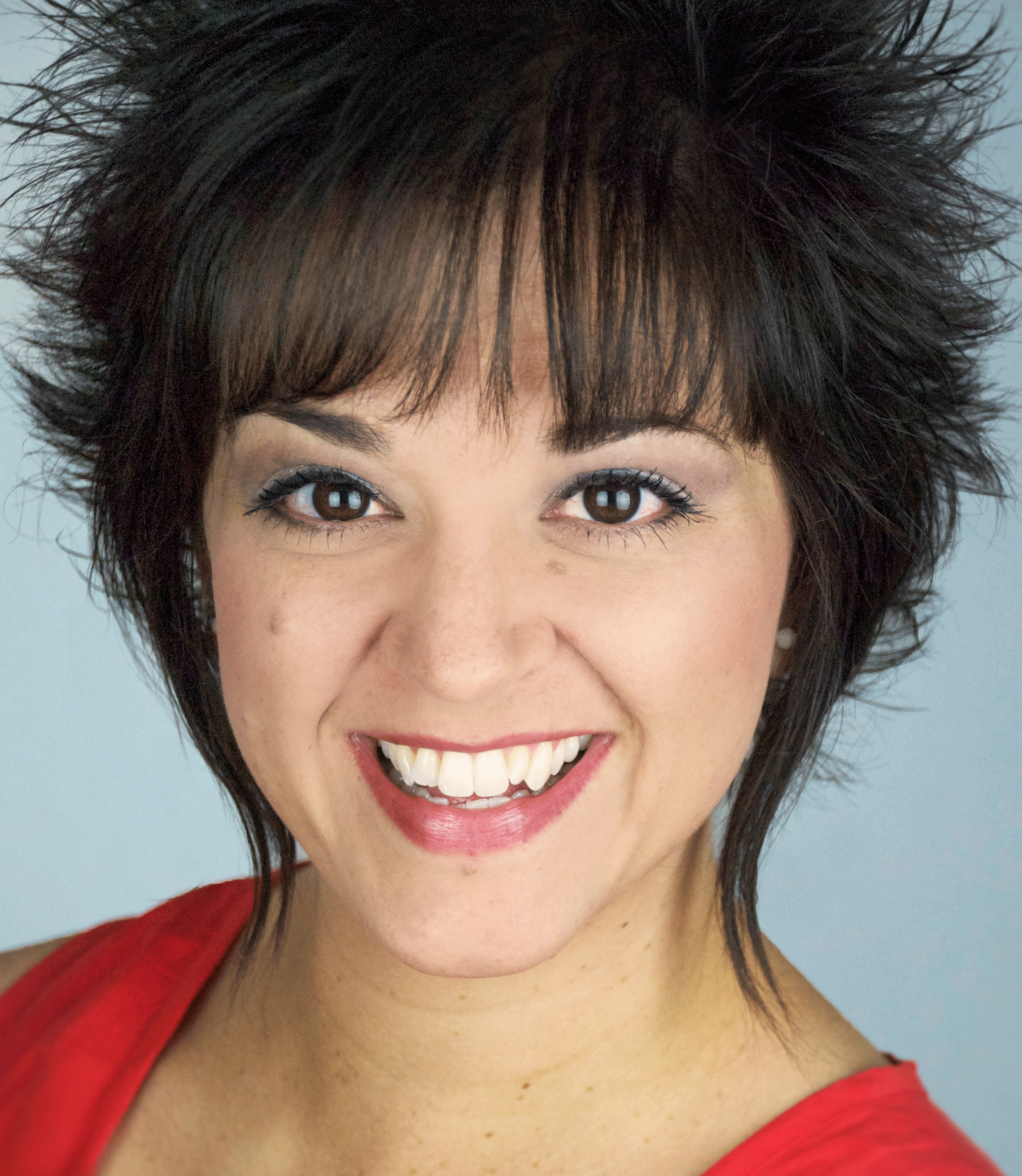 Jill Taylor Anthony was born and raised in Broken Arrow, OK, and is a New York City-based actor. She lives with her husband, Judah, and their two cats, Max and Oliver.