Psalm 34:8, "Oh, taste and see that the LORD is good! Blessed is the man who takes refuge in him." I have been reminded of this verse today. Why? Because I have been struggling with tasting, with swallowing, with eating, and definitely with seeing ANYTHING as good.
This morning I was breathing. I was trying to breathe in God's goodness and speak out God's truth about who I am. This morning I was feeling invisible and so I was saying "I am seen by God" and "God is my refuge, my shelter, my safe place".
I became so keenly aware of the fact that my breathing was shallow. My words would travel across my lips, around my head and get stuck in my ears. They were unable to penetrate into the deepest parts of my soul, the parts that desperately needed to receive them. Something being inhaled is just as quickly exhaled. I needed more than breathing. I needed to swallow God this morning.
The problem is that I have been having trouble swallowing. I seem to be full before I ever begin to eat. Swallowing tends to remind me of damage done, of perversions, of unpleasant memories. I tend to breathe in God but swallow lies, swallow sin, swallow memories, swallow the worries of the world. That is what is filling me up to the point that my lungs don't have room to expand.

And so, I began to swallow something different. I sat down with my bagel and pumpkin cream cheese (thank you Trader Joe's for something physically tasty to swallow) and I began to eat. Each bite representing something of God I need to take in for today. This bite represents God's grace for me: slow down, savor it, know it, experience it. This bite is God's forgiveness. Tasting God's love, feeling it travel down my throat into my stomach. Paying attention to the entire process of chewing, tasting, swallowing and feeling it steadily grow in satisfaction.
I began to feel guilty for consuming God, after all I know what it feels like to be consumed by those around me. Pieces of me being taken by children, my husband, my church, my family, my friends, my responsibilities, myself. Sometimes I feel like people are picking at my crumbs and throwing them to the birds that are anxious to devour me bit by bit.
Why would I want to do that to God?
Because he has invited me too.
Because He is bigger than my appetite.
Because He welcomes my neediness and my hunger.
Because He has living water that never runs dry and bread that gives life.
So, I take another bite, another risk to let something grow deeper inside me than any lie or any sin. I drink the warm drink and let it melt away the frozen parts of my soul bringing me comfort, peace, and delight. I taste and see that God is indeed good, especially when He is down deep into the core of my being. It is there that He is most gentle, most kind, most healing.

This reminds me of the poem Love (III) by George Herbert which goes as follows:

Love bade me welcome: yet my soul drew back,
Guilty of dust and sin.
But quick-eyed Love, observing me grow slack
From my first entrance in,
Drew nearer to me, sweetly questioning
If I lacked anything.

"A guest," I answered, "worthy to be here":
Love said, "You shall be he."
"I, the unkind, ungrateful? Ah, my dear,
I cannot look on thee."
Love took my hand, and smiling did reply,
"Who made the eyes but I?"

"Truth, Lord; but I have marred them; let my shame
Go where it doth deserve."
"And know you not," says Love, "who bore the blame?"
"My dear, then I will serve."
"You must sit down," says Love, "and taste my meat."
So I did sit and eat.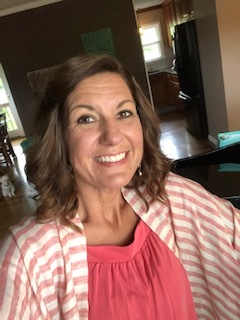 Cara Croft is a wife, mother, student, friend, and woman saved by God's grace.